Meet mYak: Storied Yarn from the Tibetan Plateau
There's yarn, and then there's Yarn. We are incredibly excited to welcome one of the most intentionally produced, heartfelt Yarns (with a capital Y) that we've ever had the pleasure of working with.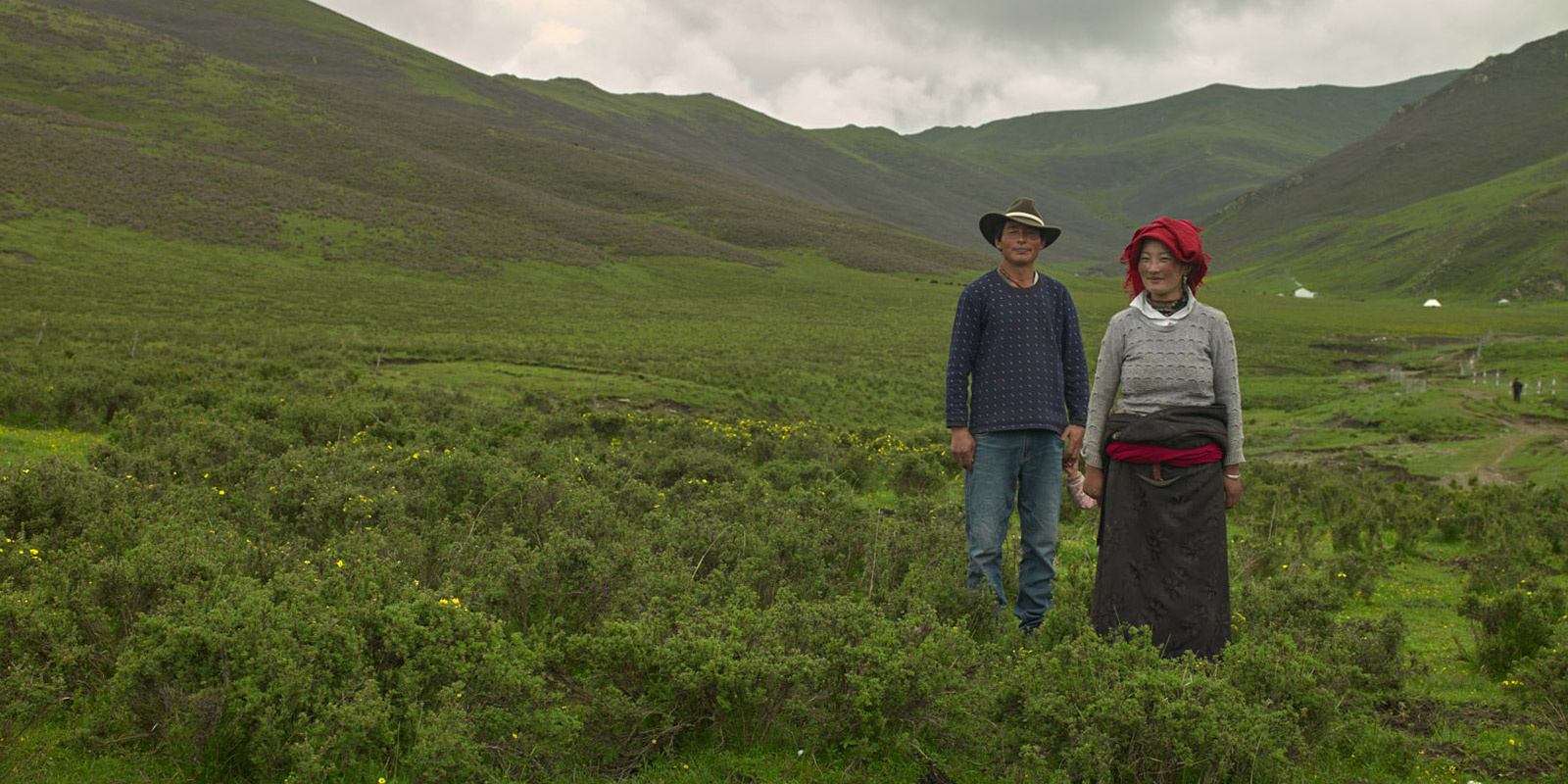 The mYak story begins with two Italian travelers who met while pursuing their individual dreams among the people of Tibet. Andrea, a veterinarian looking to make a more ethical imprint on his profession, and Paola, a student of Chinese language and culture who fell in love with Tibet during her many years of living and traveling there. Together they shared the life and habits of the nomadic herders, working on the Tibetan Plateau with farmers and nomads, teachers and children, in an effort to improve their conditions through better healthcare and education, income generation, and social entrepreneurship, all while striving to preserve their culture. The immense vistas speckled with herds and baby yaks were breathtaking and when they cared for the animals, they discovered how incredibly soft their undercoat is.
Here is where the idea for mYak was born. They decided that they must share this special fiber with those who are most passionate about prestigious yarns and textiles, so that this world on the plateau could continue to thrive and sustain itself. To achieve their goal in a fair and ethical manner, with care for both the herds and the herders, Andrea and Paola created a cooperative with local nomadic communities herding yak and Tibetan cashmere goats. Through their work, mYak aims to give this thousands-of-years-old nomadic lifestyle an opportunity to thrive and prosper in uncertain modern times. Together they agreed upon a sustainable production chain, fully respectful of the traditions of the land, of its people, and of the animals from which the raw material is collected. mYak yarn is born in Tibet and handcrafted in Italy, in the Biellese area, a region renowned for excellence in the textile industry.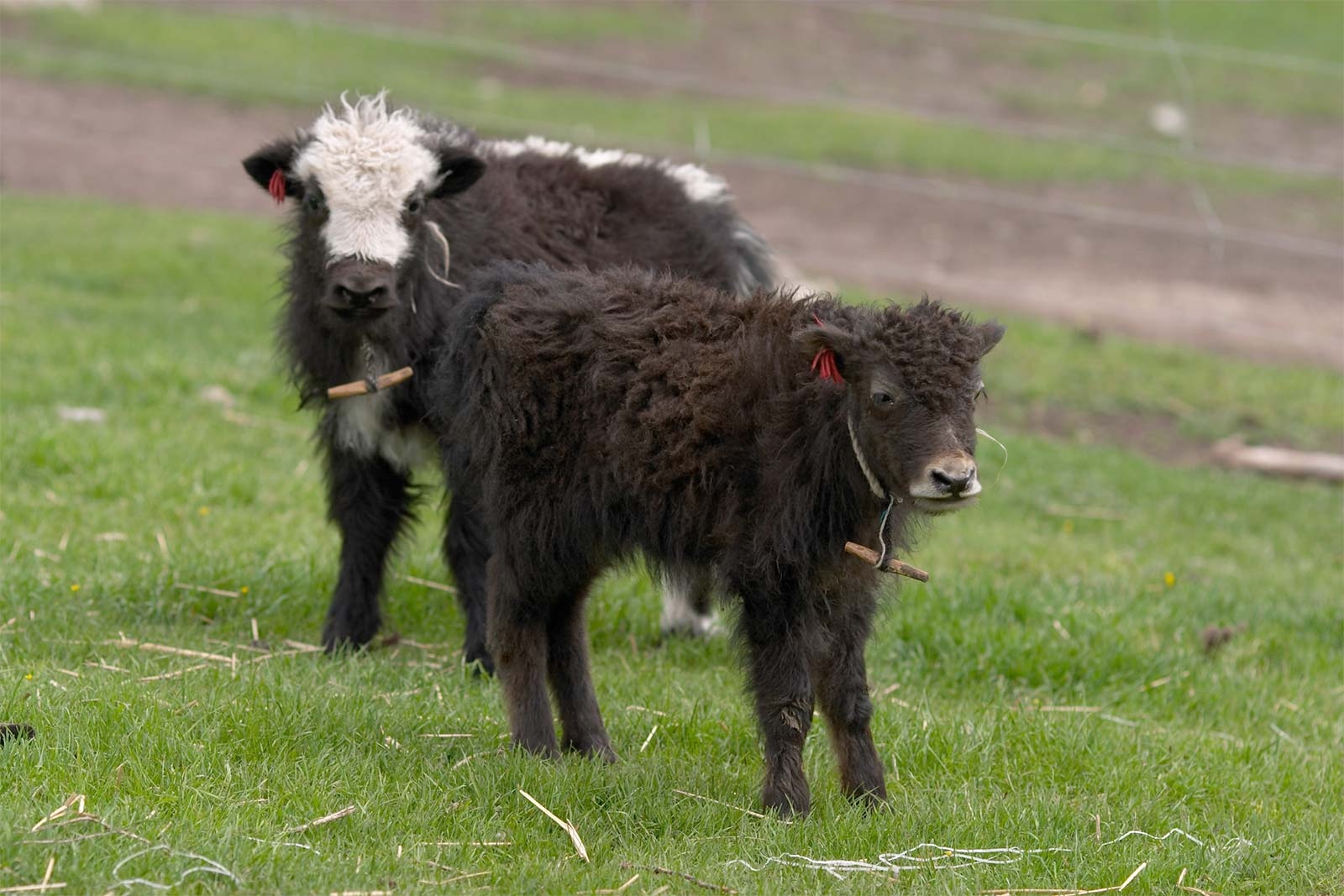 Warmer than wool and as soft as cashmere, Baby Yak Lace is ethically sourced. The nomadic herders tend to their yak and gather their molted fur from the undercoat which falls as the babies grow. Baby yaks are not sheared; their down is combed after their first winter, right before it would shed spontaneously on the grasslands at the start of spring. A completely natural change of coat. For this reason, mYak Baby Yak Lace is considered a vegan yarn.
Two plies gently twisted together create a delicate lace-weight yarn perfect for lacy shawls and accessories. Used double, mYak Baby Yak Lace is warm and lustrous, lightweight and breathable, making it comfortable to wear throughout the seasons.
Also ethically produced and traceable back to the flock, Tibetan Cloud boasts soft fibers more similar to cashmere or baby yak than to wool. This very special Sport/Light DK-weight wool comes exclusively from an ancient breed of Tibetan sheep that roam freely on the grassland of the Tibetan Plateau at an altitude of over 4000 meters.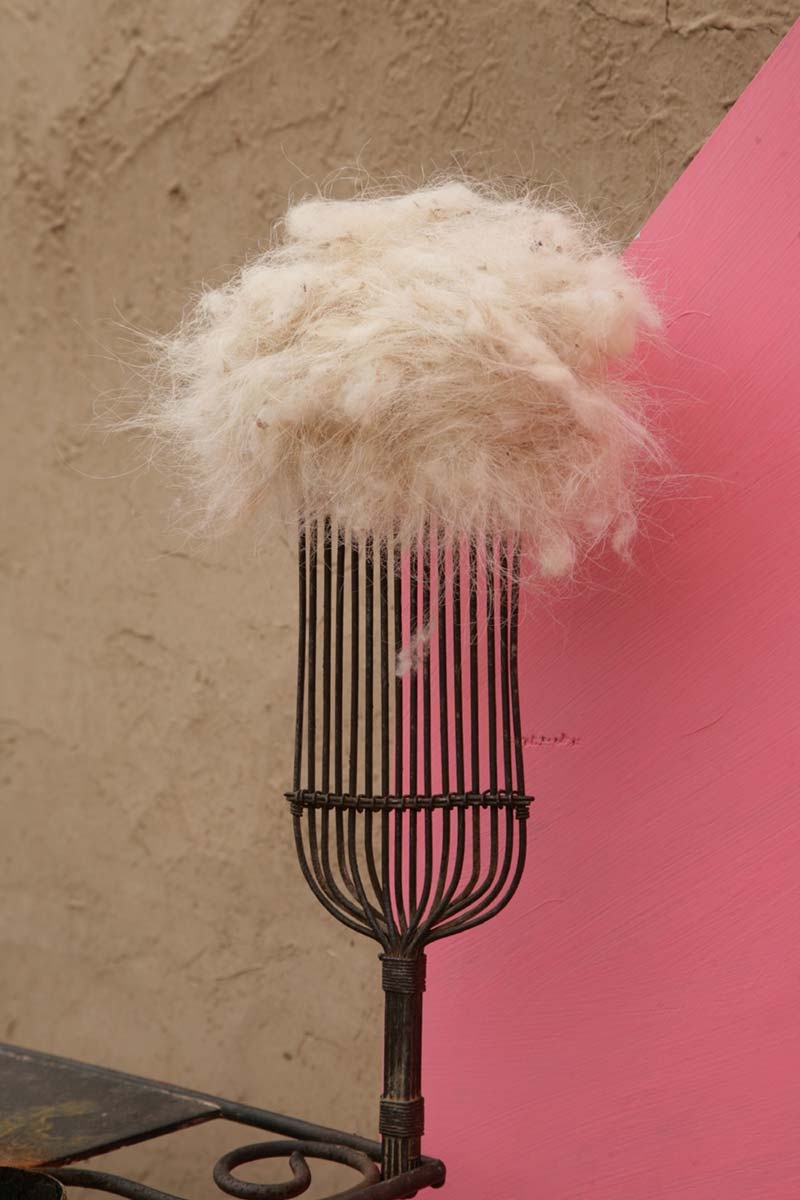 Out of deep respect for animal welfare, nomads shear the sheep by hand in the traditional way that has been used for centuries – collecting the fiber following the natural life rhythms of the animals and the people who raise them. Tibetan sheep are a very strong breed that has adapted to the rough environmental conditions of the Himalayan plateau. The herd that produces fiber for mYak Tibetan Cloud comes from a poorer area of Tibet, intentionally chosen to bring a better income to these communities.
So what will you make with mYak? We are casting on Isabell Kraemer's Malibu shawl with Tibetan Cloud, but if you prefer, you can also knit Malibu with Baby Yak Lace held double. Somewhat smaller, but making a bigger impact, the Good Vibrations cowl using Baby Yak Lace is a pattern inspired by the towering peaks of the Himalayan mountains. Sales of this and other mYak in-house patterns benefit their activities with the nomadic communities on the Tibetan Plateau. Colorwork lovers can indulge in Paula Pereira's Geofade Pullover, written for scrumptious Tibetan Cloud. Or get textural with Melanie Berg's Calligraphy Hat and matching Mitts. There's even a shawl to round out the set. Whatever you make with mYak, we know you'll recognize how special this yarn is with the very first stitch.